Published on Wednesday, December 12, 2018 by Kathy McCabe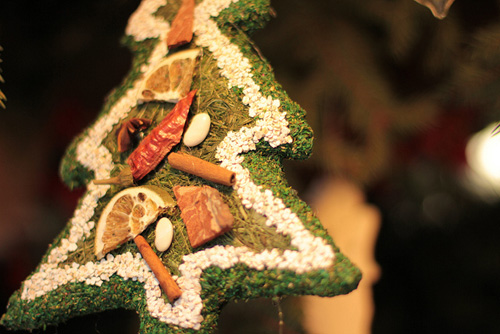 Many tourists from the United States hear "Christmas market" and immediately think of Germany's deservedly famous "Weinachtsmarkts" and "Kristkindlmarkts," both of which conjure up the smell of Gluehwein and the sizzle of roast bratwurst. But Italy has its own legion of markets during the winter holidays, and like everything Italian, they're focused more on food and faith than material goods.
Mercatini di Natale take place at different points in the season. Some last a few days, some two weeks, and others are open all the way through Epiphany on January 6, an important Roman Catholic celebration in and of itself. In Northern Italy, close to the Swiss and German borders, a more Alpine flavor is evident in hand-carved wooden ornaments and crafts; Trentino and Bolzano both have Christmas markets of note.
Trentino, like many other Italian cities with holiday festivities, focuses its market in the Piazza Duomo around an elaborate Nativity scene, or crèche. These beautiful displays are treasured by municipalities, and local craftspeople vie for the chance to add figures when asked. However, the religious aspect of Christmas markets doesn't mean secular fun is ignored. In Rome and Florence, Babbo Natale, AKA Santa Claus, is on hand to greet every good ragazzo and ragazza. Two of the best holiday markets in southern Italy can be found in Naples and neighboring Sorrento, where purchasing a gift or three of the local citrus specialties—particularly limoncello—might make the people on your list very happy.
Wondering what else to purchase? Perhaps a Nativity figurine for your own home (regardless of your own spiritual bent, the wooden, cork, clay, and wax figurines of animals at the Naples market are lovely), a decoration made from local flora, or a bag of handmade candy. However, these markets are as much about community, revelry, and noshing as they are about retail. Be sure to sample some grilled polenta along with a parampampola (a hot toddy). Before you know it, you'll be in the Christmas spirit!
By Kathy McCabe
Ready to travel to Italy? Perillo Tours has been leading group trips throughout Italy since 1945 and ItalyVacations.com can custom design an independent itinerary for your dream Italy vacation!
Taking your first trip to Italy soon? Learn everything you need to know when you get your FREE copy of The First Timer's Guide to Italy by ItalyTravel.com contributor Kathy McCabe
Photo by Michela Simoncini, flickr.com