Published on Wednesday, June 26, 2019 by Kathy McCabe
A joint 2026 Winter Olympics bid by the cities of Milan and Cortina d'Ampezzo won the International Olympic Committee's (IOC) vote to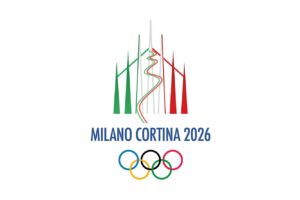 host Italy's third edition of the event, beating the other finalist, Sweden, by a margin of 47 to 34 votes. Italy previously hosted the Winter Olympics in Cortina d'Ampezzo in 1956 and in Torino in 2006. The 2026 Winter Olympics will take place from February 6 to 22, and the Paralympic Games will be held from March 6 to 15, also in Milan-Cortina.
Milan and Cortina d'Ampezzo both have plenty of experience hosting major international sporting events. Milan hosted the men's soccer World Cup in 1990 at the city's San Siro stadium, which will be reused to host the 2026 opening ceremony. The closing ceremony will be held in an amphitheater in Verona.
Postcard-perfect Cortina d'Ampezzo, located in the Dolomite Mountains, is a ski resort town that hosts tourists from Italy and abroad during the winter for snowboarding, skiing, skating, and other winter sports. The craggy peaks of the Dolomites, blankets of fresh snow, and charming Alpine chalets make the city an attractive destination for winter sports enthusiasts. With the combination of pastoral Cortina and cosmopolitan and artsy Milan, Olympic tourists and athletes will get to experience two sides of northern Italy.
The high cost of hosting the Olympics and their use of public money has been a hot topic since Sochi, Russia, spent $51 billion on the 2014 Winter Olympics, and has deterred some cities from bidding due to low public support. In contrast, Italy's budget for the 2026 Games is $1.7 billion, and both Italian government officials and 80 percent of the Italian public supported the bid.
Veneto, where Cortina d'Ampezzo is located, and Lombardy, whose capital is Milan, will shoulder much of the expected $1.7 billion cost, with the IOC contributing $925 million. The Italian delegation plans to stage most events in existing arenas, including skating and ice hockey in Milan, skiing in Cortina and other sports in nearby Alpine towns.
By Kathy McCabe