Published on Sunday, November 24, 2019 by Kathy McCabe
To the delight of art lovers, Italy's popular free museum Sundays are back. This popular program, which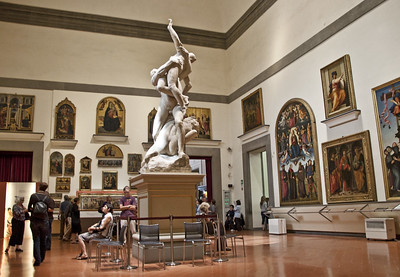 offers free entry on the first Sunday of the month for both Italian and foreign visitors at state-run museums around the country, was introduced in 2014 by Culture Minister Dario Franceschini. About 15 million visitors took advantage of the offering in total
However, it was discontinued last year under a new culture minister, Alberto Bonisoli, and replaced with 20 free museum days throughout the year, to great outcry. Now, though, Franceschini is back in his former post, and reintroduced the program in October.
Visitors don't need to reserve tickets in advance; simply show up to the museums on the first Sunday of the month. For very popular museums, such as the Colosseum, Pompeii or Florence's Galleria dell'Accademia, prepare to get in line before the museum opens to help ensure you get in. Locally run museums are not included in the program.
To manage the free-admission days at sites that receive large crowds and long queues, the Culture Ministry will cap the number of guests allowed at some sites. For the full list of participating museums, see the Culture Ministry's website.
By Kathy McCabe
Photo: "Accademia – DSC 1177 ep" by Eric.Parker is licensed under CC BY-NC 2.0