Published on Monday, December 16, 2019 by Kathy McCabe
Michelangelo's Pietà dell'Opera del Duomo is undergoing restoration at the Opera del Duomo museum in Florence. The sculpture is also known as The Deposition, the Bandini Pietà or The Lamentation over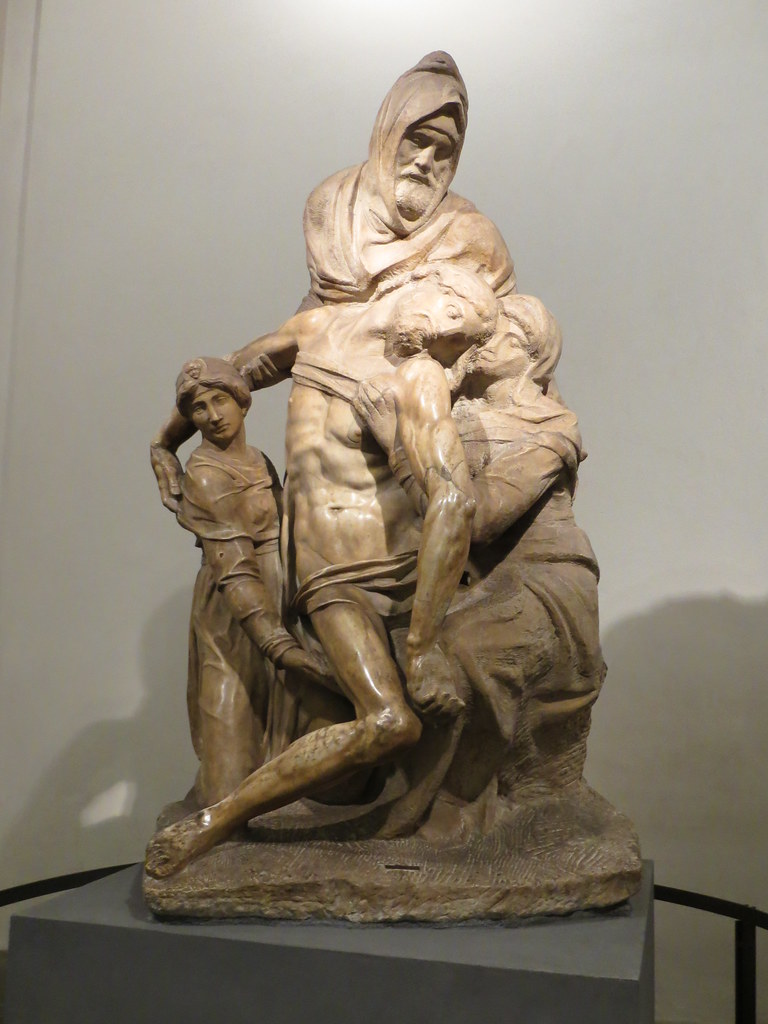 the Dead Christ, and is known for an incident in which Michelangelo became frustrated with the piece and tried to destroy it.
The restoration began in November, led by expert art restorer Paola Rosa, and is being financed by the Friends of Florence, a nonprofit that supports cultural restoration projects in the city. The Pietà will stay on display and will be visible to the public for the duration of its restoration.
Michelangelo carved the piece from a single, giant block of Carrara marble between 1547 and 1555, as he was approaching his 80th birthday. In this Pietà, Jesus' body is being held by the Virgin Mary, Mary Magdalene and Nicodemus, as opposed to Michelangelo's two other Pietà sculptures that he made for the Vatican and Palazzo Rondanini in Rome, which depict only Jesus and Mary.
The Florence Pietà has acquired a brown patina over the centuries, which will be retained during restoration.
"The works in the new museum have undergone a vast restoration campaign when we opened to the public at the end of 2015. Michelangelo's Pietà, one of the most iconic masterpieces in the collection, was left to be restored," Luca Bagnoli, president of the Opera di Santa Maria del Fiore, told The Florentine.
By Kathy McCabe
Photo: "2013.10.31-IMG_7083" by martin_kalfatovic is licensed under CC BY-NC-SA 2.0