Published on Thursday, December 26, 2019 by Kathy McCabe
For now, the gardens at Milan's Villa Belgiojoso Bonaparte are open only to adults accompanied by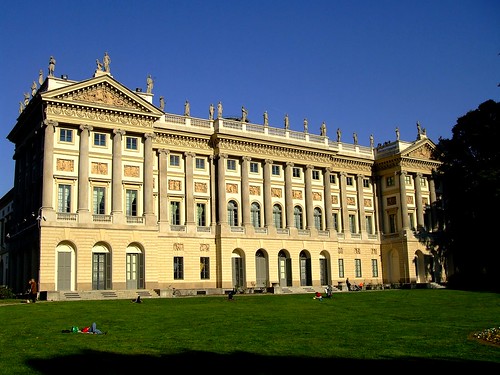 children – but that may change, as the city mulls whether to make the gardens accessible to all. Since July, Milan City Councilor Filippo Del Corno has been pushing to allow adults without children into the gardens as well.
Tucked away behind a secret door at the 18th-century Villa Belgiojoso Bonaparte, the gardens are designed for children to play hide and seek among features such as a lake, waterfall, lawn, artificial ruins. Though adults without children can purchase admission tickets to the villa's interior to view its collection of 19th-century and contemporary art, they can't access the gardens by themselves.
When the Italian government bought the villa in the early 20th century, it established the child-only rule to create a kid-friendly space in urban Milan. Adults must enter with a child age 13 and under – unaccompanied teenagers are banned as well.
Del Corno believes that anyone who is paying to enter the villa should be allowed into the gardens, children or not. Similarly, city official Marco Edoardo Minoja says that letting in paying adults "is part of a wider project to boost the villa complex."
Del Corno has received pushback from protective parents and city officials who are concerned about rising insurance costs, but says the exclusionary policy has a "50 percent probability of being lifted." Milan's city council will send a proposal to amend the policy to the Italian federal government, which owns the villa and will decide whether to lift the ban.
By Kathy McCabe
Photo: "Milano" by Abbiateci64 is licensed under CC BY 2.0