Published on Thursday, December 12, 2019 by Kathy McCabe
The city of Turin is upgrading its transportation both now and in the future, with two significant projects in development at the airport and in the city's railways.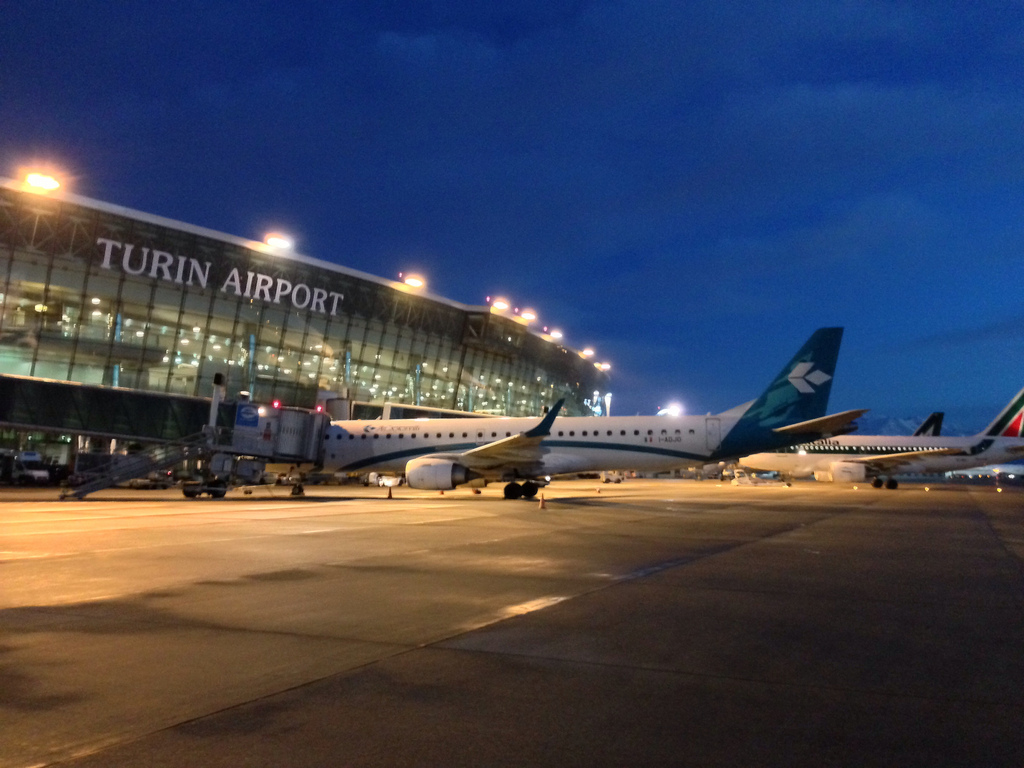 First, Turin Airport has renovated its upper-level departures area, adding a new food court, digital signage and edutainment exhibits in a space measuring 2,100 square meters (about 22,600 square feet). The food court includes a cafeteria created in collaboration with coffee brand Lavazza, a self-service restaurant and a McDonald's. Further, two lounges are open to passengers.
Exhibits on the history of flight and the discovery of space, installed by Thales Alenia Space Italia and Leonardo Aircraft, provide passengers with informative activities to entertain them as they wait to board their flights. Large digital LED screens in the check-in hall provide information on departing flights, as well as promote the airport's restaurants, shops and other offerings.
The seven-month redevelopment project was inspired by a similar renovation of the arrivals area, completed in July.
"Turin Airport thus opens up even more to the territory, becoming a point of interest not only for those who must travel, but also for those who, from the new glass spaces, want to observe the planes arriving and departing. The catering offered for passengers and visitors is completely renewed, [and passengers] can now have an even wider food choice and new fully redeveloped lounge areas," says Andrea Andorno, the airport's managing director.
Second, Turin is expected to receive driverless trains by 2023, following existing models in Australia, Japan and China. Turin's metro line already has driverless trains, and now the city will introduce the technology to railways, primarily the Turin-Pinerolo line, a journey of about an hour.
When the trains debut, they will be the first in Italy, and will be powered by a computerized system whose command center is connected to satellites. As such, the Italian Space Agency is involved, having placed a satellite into orbit to support railway communications.
Rail company Ansaldo STS introduced driverless technology last year to freight trains in Australia, and now plans to incorporate it into passenger trains. Experts believe driverless trains could reduce costs while increasing both safety and the number of trains.
By Kathy McCabe
Photo: By Paolo Cerutti – Air Dolomiti E195, CC BY 2.0, CC BY-ND 2.0