Published on Friday, March 20, 2020 by Kathy McCabe
An archaeology graduate student at Venice's University Ca' Foscari found a rare 5,000-year-old sword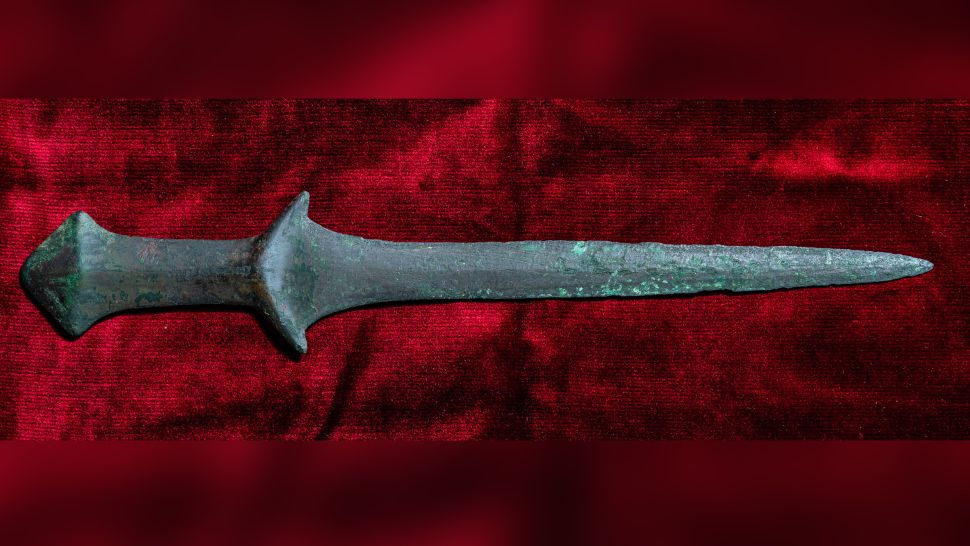 made of copper and tin, common materials used prior to the Bronze Age. The PhD student, Vittoria Dall'Armellina, found the sword in a monastery on San Lazzaro degli Armeni, an island in the Venetian lagoon. Prior to Dall'Armellina's discovery, the sword, displayed at the museum of San Lazzaro, was thought to be from medieval times.
The small sword originated from Anatolia, a region in Asia Minor that composes most of present-day Turkey. It is one of the oldest known Anatolian weapons to be discovered, and is still housed at the San Lazzaro museum. A museum in Turkey has a similar sword, and the sword found in Venice is also very similar to other 5,000-year-old weapons discovered in eastern Anatolia. The oldest known sword in the world is also from Anatolia, dating to 3,000 B.C., and the San Lazzaro sword resembles that weapon in both shape and metal composition.
When she found the sword, Dall'Armellina was visiting the monastery for leisure – not as a work outing. Upon browsing the San Lazzaro museum's medieval collection, she spotted the sword, and realized it looked familiar, having done her master's thesis on social status in the Bronze Age. "I thought that I knew that type of sword and that I was certain it was contemporary with those of Arslantepe and Sivas [in Turkey]," she told Live Science.
Dall'Armellina and fellow researchers studied the weapon's history for more than two years, collaborating with Father Serafino Jamourlian of the San Lazzaro monastery to consult the monastery's archives. They concluded that the sword arrived at the Italian monastery, which was founded by Armenians, in the mid-1800s from Trabzon, a city with ancient Greek roots on the northeast coast of Turkey. A note revealed that it was a gift to monk Ghevond Alishan from art salesperson and collector Yervant Khorasandjian.
By Kathy McCabe
Photo: University Ca' Foscari, Venice