Published on Sunday, March 1, 2020 by Kathy McCabe
Rome's Palatine Hill is now producing honey and olive oil from ingredients grown on its grounds. Italy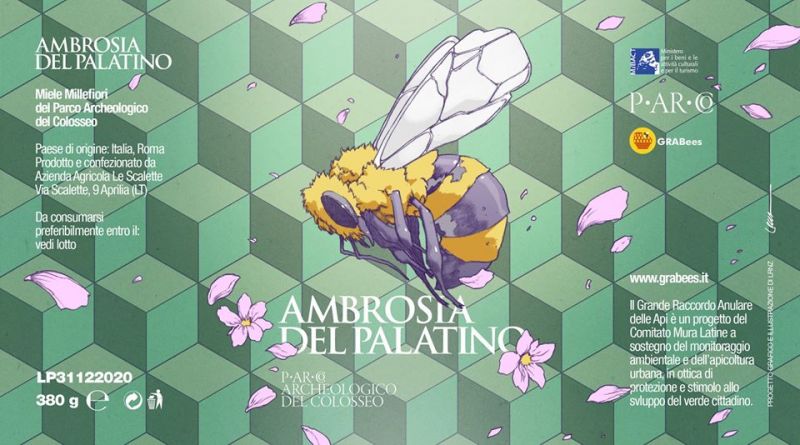 owes its culinary brilliance to fresh, local products – and it doesn't get more local than this.
Parco Colosseo, the archaeological park comprising Palatine Hill, the Colosseum and the Roman Forum, is conducting a pilot project to produce the organic wildflower honey and extra virgin olive oil from plants in an area that is inaccessible to the public. The GRABees project is also part of the initiative, establishing two beehives with a total of 60,000 bees on Palatine Hill. The wildflowers and 200 olive trees used for production are ancient native plants located on the southern slopes of Palatine Hill. Naturalist and philosopher Pliny the Elder noted the area in his book Naturalis Historia, published in 77 AD; honey was an important ingredient in ancient Roman cuisine.
Alfonsina Russo, director of the Parco Colosseo, says, "The project, fruit of a collaboration with Coldiretti Lazio and OP Latium, was created to celebrate the role that agriculture played in the ancient world and which was at the basis of the Romans' material and ethical wealth."
So far, the initiative has produced and bottled 120 liters (31 gallons) of olive oil and 235 jars (about 30 pounds) of honey. The jar labels were designed by Roman cartoonist Lorenzo Ceccotti, whose artwork was inspired by an ancient illustration of a floor mosaic in the Palatine Hill's House of the Griffons. Those interested in buying the honey and olive oil can inquire about availability on the GRABees website at www.grabees.it or the Parco Colosseo website at parcocolosseo.it.
By Kathy McCabe
Photo: Parco Colosseo/GRABees