Published on Tuesday, August 20, 2019 by Kathy McCabe
Italy is cracking down on misbehaving tourists and bad behavior. First, it's handing out fines for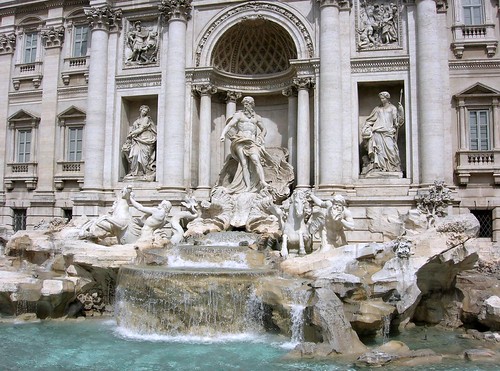 blasphemous cursing, hanging in a hammock and brewing coffee in unacceptable places. Now, tourists need to be aware that stepping into Rome's 18th-century Trevi Fountain is not allowed either and if you're thinking about taking a dip in this historic monument, throw a coin in instead.
The Trevi Fountain is rich in history and is recognized as being the most famous fountain in the world, appearing in such films as Roman Holiday, La Dolce Vita, Three Coins in the Fountain, The Lizzie McGuire Movie and Sabrina Goes to Rome.
However, whether you're trying to cool off from the hot summer heat or grab one of the donated coins as a souvenir, don't. Stepping into the Trevi Fountain — or any fountain in Italy — is against the law. In an article in The Local, Mayor Virginia Raggi's Facebook post was quoted when she wrote, "Our monuments must be respected and Rome's historic fountains are not swimming pools." Disobeying this law could cost you €450, or almost $500 USD.
It's better to take just a few of your spare coins, make a wish and toss them into the fountain. As tradition dictates, you will ensure a chance to visit the beautiful country again. Even more importantly, you'll be supporting a local charity when you do so. Records show that almost $1.7 million ever year is thrown into the fountain. That money is collected and given to a Catholic charity called Caritas, which aids the poor.
By Kathy McCabe
Photo: www.flickr.com/photos/8113229@N04